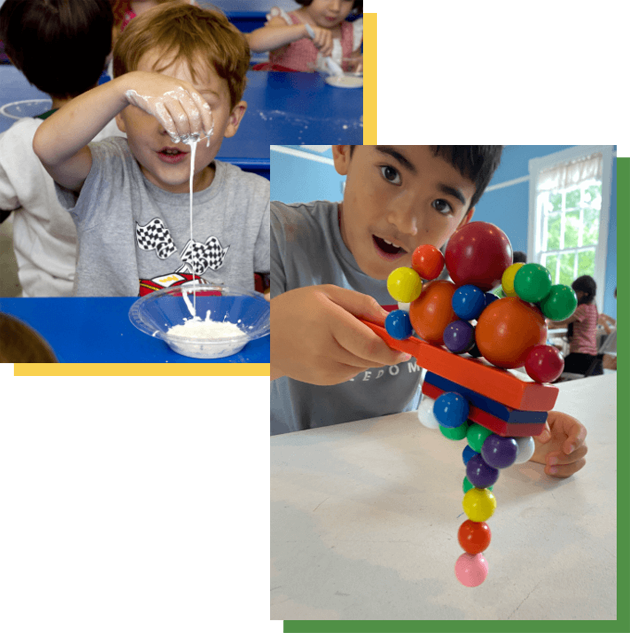 We want our classes to build a love of science and learning
Many of these topics will be new to our students and the goal is for their first introduction to be a fun learning experience; one they will remember when they encounter the topic later in their education. With familiarity in the topics, students are more likely to enjoy them when introduced again.
Interactive classes designed for 3-8 year olds
All supplies and equipment provided.
A note for parents with each class explaining "What we learned today…." and how to "Continue the lesson at home….
One hour programs include a science journal component that will go home with the student at the end of the course.