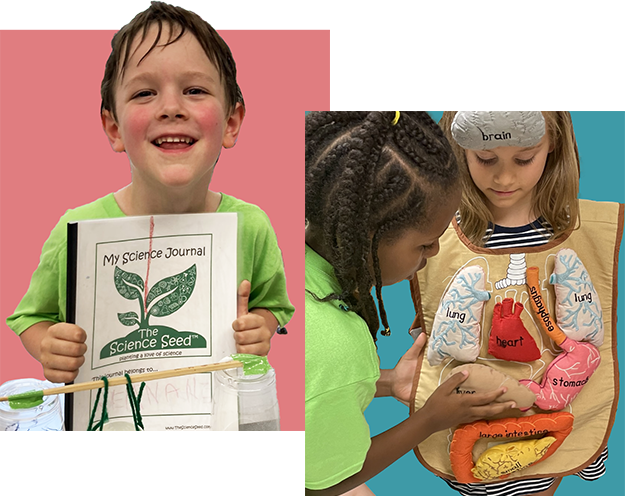 Planting a love of science
The Science SeedTM is a science enrichment program that teaches geology, chemistry, biology, physics, nature and nutrition in fun, interactive and age-appropriate ways.
Based in Arlington, VA, our program is designed to develop a love of science that will last a lifetime. Children are natural scientists, curious and full of the desire to observe and explore. Preschool and early elementary are the perfect times to start a lifelong love of science by introducing students to basic concepts.